How can I track my submitted Home claim?
After your home claim has been submitted, you are able to follow your claim progress, and view your claim summary by following through these simple steps:
Click on Insurance in the menu
Click VIEW on the View my claim card

On the Claim Status page, you will be able to see a list of all your open claims. Use the Policy Selector to toggle between opened claims your different policies.

If you click VIEW CLAIM on the claim card, you will be able to open that specific claim, see your claims progress and your claim summary.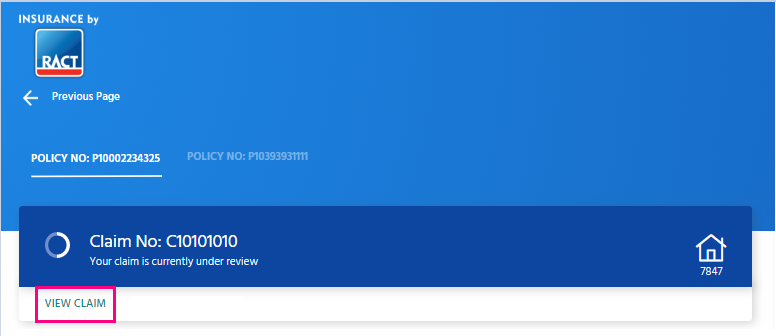 After clicking VIEW CLAIM, your claim will expand to show you a progress tabs, a claim status, and your next steps. The last highlighted tab reflects the current stage of your claim.

The Claim Status section will reflect some helpful context in relation to the current stage of your claim. This may include detail around when to expect contact from RACT Insurance, or where applicable, contact information of trades, repairers or assessors appointed to your claim.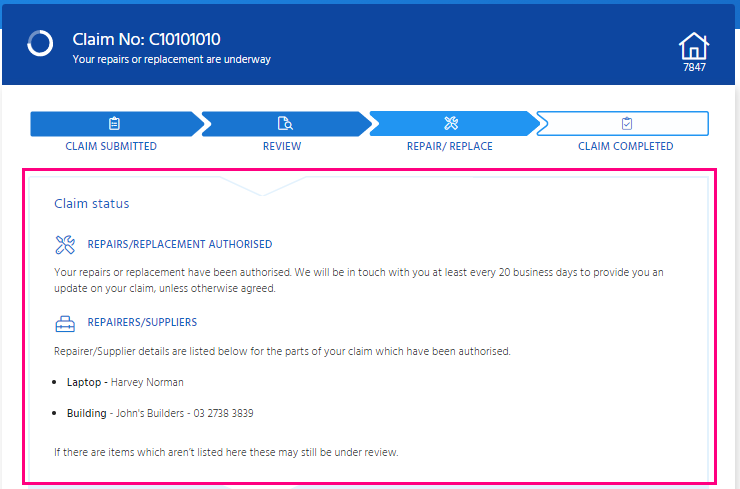 The Next Steps section will detail what to expect next with your claim.

Your Claim Summary will be visible throughout the progressions of your claim. This will contain information relevant to your claim and policy.

When your claim has been Completed, this will be reflected in your claim progress tabs, your Claim Status and Next Steps. The phone number for RACT Insurance Claims Customer Service will be displayed in the event you require any further information in relation to your claim.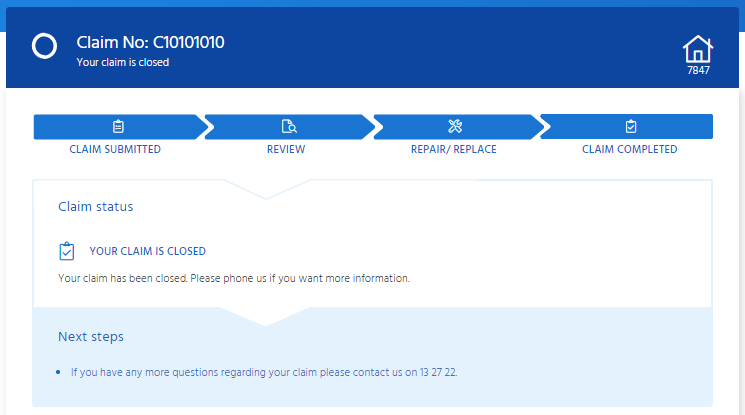 Do you need to find out more about your claim status?
If you want to find out more about the status of your claim, or claim updates for any other RACT Insurance products, you can give us a call on 13 27 22 between Monday to Friday 8am - 5.30pm.
---
---